Girls' Generation Sunny archives, SNSD Sunny photos and images
Sunny in December 2014 issue of CeCi Magazine with clothing brand Feltics.
November 22, 2014
Filed Under: Radio
Girls' Generation-TTS on a public broadcast for Sunny's FM Date radio show on November 14, 2014. Click pictures for full res (~1300×900).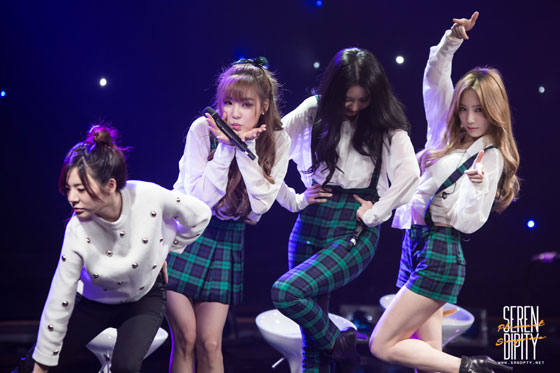 November 11, 2014
Filed Under: TV Show
Official Facebook photos of Girls' Generation's Sunny and her co-stars in the second season of SBS reality TV show, Roommate, which features 12 celebrities living under the same roof, learning and sharing their life experiences with each other. Click pics for full size (~2048×1365).
October 30, 2014
Filed Under: Selca
Selective collection of Sunny's Instagram selca and personal photos from March (since our last collective post) to August 2014. She has not updated her IG for two months, she hasn't been that active since June.
Included are pictures from her radio show; puppy love; her sunnydummy series; dating with Yuri, Yoona; and selca with Amber and Jessica.
October 26, 2014
Filed Under: Airport
Sunny travelling to Hong Kong on August 2 for the Best of Best Concert and returning the next day after the show. Click pics for full res (~1500×1000).